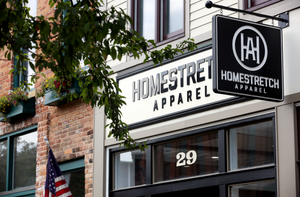 Homestretch Apparel Est. 2020
Homestretch Apparel was established in 2020 with the idea of creating awareness and paying homage to the great city of Delaware, OH. Jason and Carrie McMahon moved to Delaware's historic Northwest Neighborhood in 2006 from Cleveland, OH and immediately fell in love with the downtown area. "There was always an interest in owning a business downtown and contributing to the community somehow. When the retail space opened up in 2019, I immediately reached out to the owner with the idea of bringing an apparel shop dedicated to Delaware to downtown", Jason explains. After days of brainstorming possible names for the business, Carrie had referenced the city's famous harness racing event, The Brown Jug. The name Homestretch then entered the short list of possibilities and ultimately seemed to be the best fit as it subtly references a major event in Delaware and its history.

Today, Homestretch Apparel continues to grow offering many unique designs based on the city's history as well as other unique gifts. Homestretch has also helped design and print apparel for many of the local businesses and schools.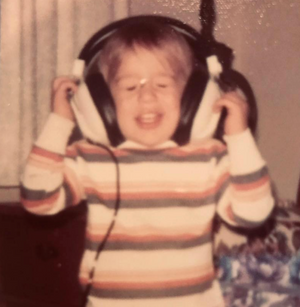 Jason Mcmahon - Owner
Jason McMahon is an entrepreneur with experience in various types of businesses ranging from property management, retail, apparel/silkscreening as well as the music and entertainment business. His passions are creating opportunities for growth and bringing good people together to build ideas.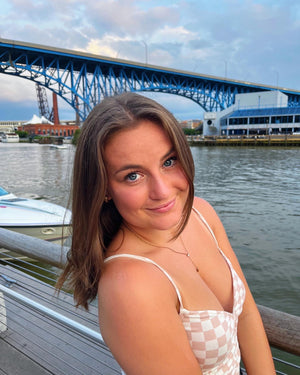 Grace Fowler - Marketing & Sales Manager
Grace is a Delaware native, and just graduated from Ohio University with a Bachelors Degree in Communications. Grace manages the social media, website, marketing campaigns, store front, special events, and anything else that arises! She's most likely the smiling face you see when you visit the store!